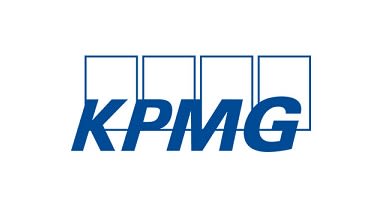 KPMG Vietnam
https://home.kpmg/vn/en/home.html
KPMG Global
KPMG is a global network of independent member firms offering audit, tax and advisory services. The firms work closely with clients, helping them to mitigate risks and grasp opportunities. Member firms' clients include business corporations, governments and public sector agencies and not-for-profit organizations.

KPMG in Vietnam
Established in 1994, KPMG over the past 27 years has developed into one of the largest professional firms in Vietnam, offering audit, tax, legal, and advisory services to a wide portfolio of both international and local clients. KPMG currently has offices in Hanoi, Ho Chi Minh City and Da Nang, with a headcount of more than 1,600 professionals. We work with our colleagues across Asia and around the world to provide a comprehensive range of services.

Our services
KPMG is proud of its ability to deliver international standard professional services encompassing:
Audit
Tax & Legal
Consulting
Deal Advisory
Our Digital Summit 2021
As the Clear Choice Digital Transformation Partner, KPMG in Vietnam together with big technology companies and start-ups, brings an industry-focused event to prompt latest digital solutions, frameworks, accelerators and tools. Enterprises and businesses will have the chance to learn more about these disruptive products and services in order to be more agile, scalable and sustainable.
DATE: 05 August 2021, 13:00 – 17:00
Venue: Floor 5, Gem Center, 08 Nguyen Binh Khiem Street, District 1, HCMC
TARGET AUDIENCES: CxO, Business Leaders & Managers, Technology Leaders & Managers
Contact us
Ho Chi Minh City: T: +84 (28) 3821 9266. E: kpmghcmc@kpmg.com.vn
Hanoi: T: +84 (24) 3946 1600. E: kpmghanoi@kpmg.com.vn
Da Nang: T: +84 (236) 351 9051. E: kpmgdanang@kpmg.com.vn