Sponsorship Opportunities
The AVCJ "Global Forum Series" of events offer a range of standard and bespoke marketing programmes that can be tailored to meet your firm's investor relations, fundraising activities and marketing / communication objectives.
The benefits of our sponsorship/exhibition programmes are unique due to the AVCJ portfolio's routes to market and multiple touch points. We can effectively help firms meet their specific requirements in the following ways:
Influencing decision makers in the global and regional private equity and venture capital markets
Raising your corporate profile
Reinforcing your corporate profile
Profiling your key business professionals as thought leaders
Showcasing your firm's market knowledge, expertise and successes at the event
Networking opportunities for maintaining and building stronger business relationships at the event
Increasing your deal flow
Generating new sales leads
For more information on the options available please contact: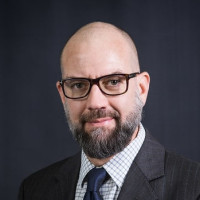 Darryl Mag
Sponsorship
An error occurred trying to play the stream. Please reload the page and try again.
Close